The Process Behind Erik Abel's Distinctive Art Style: From Concept To Canvas
As an artist deeply connected to the ocean and inspired by the wonders of nature, Erik Abel strives to capture the essence of the waves and the beauty surrounding us in his artwork. From the moment an idea sparks to the final stroke on the canvas, his artistic process is a journey of exploration and self-expression. In this article, we invite you to join us on a behind-the-scenes adventure into the creation of Erik Abel's distinctive art style.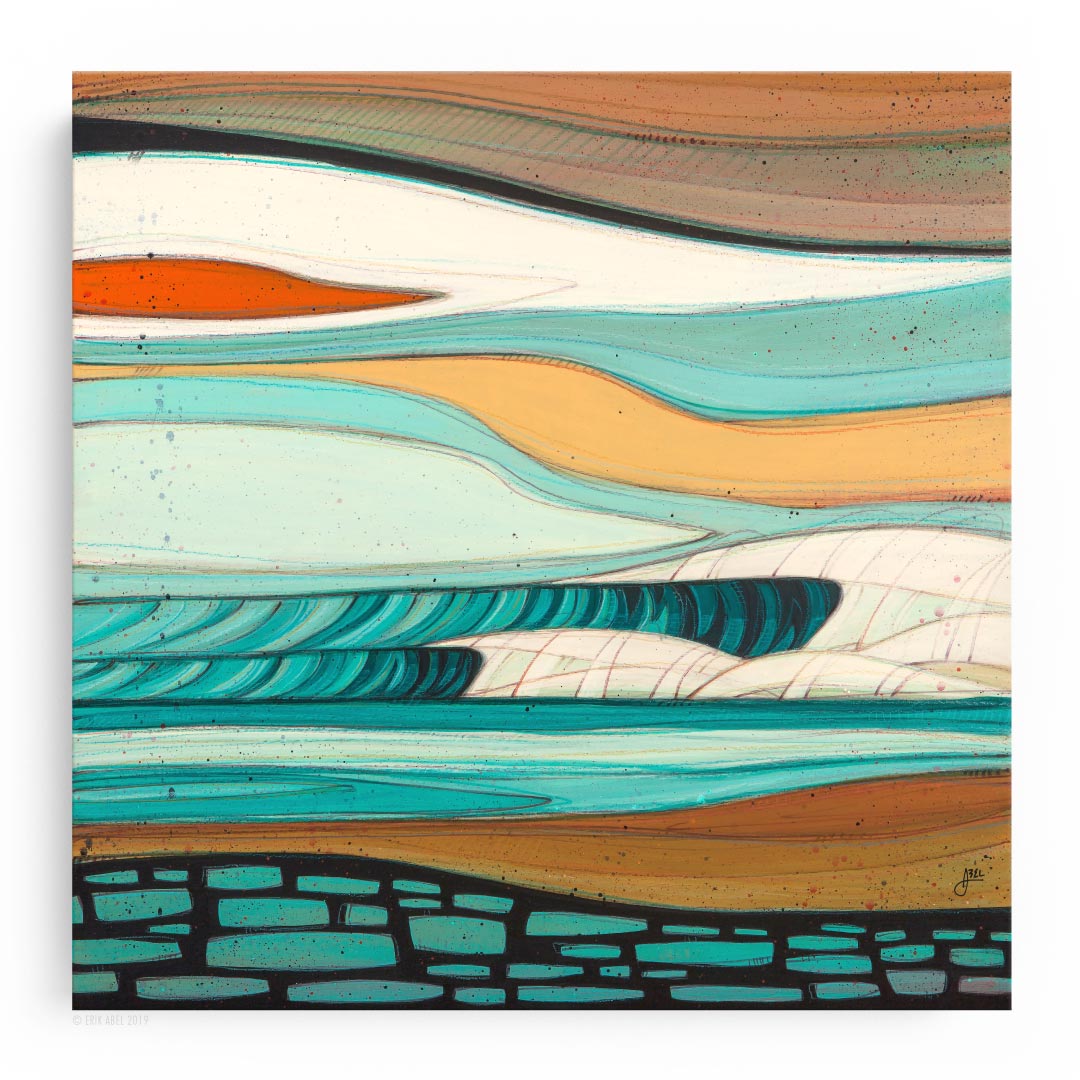 What You Need To Know About Erik's Art
Immersion in Nature:
Erik Abel's art is a reflection of his connection with the natural world. Drawing inspiration from his love for surfing and the ocean, Erik spends ample time immersing himself in nature's embrace. Whether exploring the rugged coastlines of the Pacific Northwest or embarking on adventures to the South Pacific, these experiences have become the foundation of his artistic vision.
Bold Colors and Geometric Patterns:
Bold colors and geometric patterns define Erik Abel's art style. He employs vibrant hues that evoke the energy and vibrancy of the ocean, while his geometric patterns add depth and visual interest to his compositions. This unique fusion creates a captivating visual experience that sets Erik's artwork apart.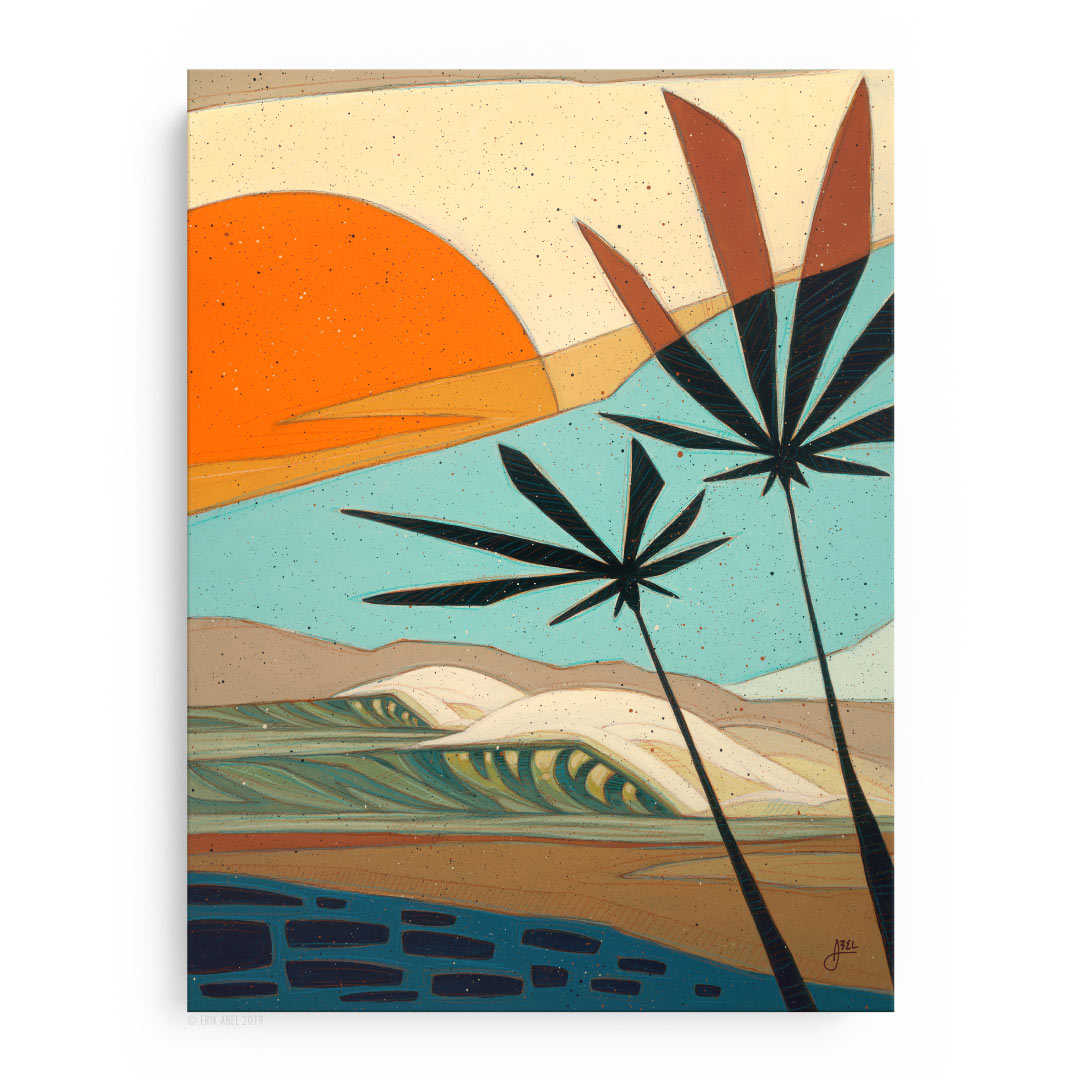 Potential To Inspire Change:
Erik's art is more than just visually stunning. It carries a profound message, inspiring change and promoting a positive impact. He dedicates himself to supporting environmental and humanitarian causes through nonprofit partnerships, exhibitions, and commercial projects. By investing in his art, you're obtaining a remarkable collection piece while contributing to the greater good.
Bringing Art to Life on Canvas:
Every piece of Erik's artwork is meticulously reproduced using the highest quality materials. The art is transferred to archival, museum-quality canvas, ensuring the longevity and vibrancy of the prints. These canvases are stretched and stapled around kiln-dried Poplar hardwood stretcher bars, providing durability and a refined presentation. 
Experience Erik Abel's Artistic Journey
Explore the captivating world of Erik Abel's art and bring his distinctive style into your own space. Abel Arts offers a range of surf prints and canvas prints that showcase his awe-inspiring artwork. Immerse yourself in the spirit of the waves and the beauty of nature as you embark on an artistic journey crafted by Erik Abel's unique vision.