Give Your Work Space A Fresh Splash With Abel Arts
Your workspace should be a place you enjoy being in, not just somewhere you have to be. And what better way to brighten up your workspace than with eye-catching art prints? I'm an artist highly inspired by the Pacific Northwest's stunning landscapes and the ocean's mesmerizing beauty.
My unique style, influenced by nature, travel, and surf culture, can add a touch of vibrancy and tranquility to your everyday work environment. My artwork is available in a variety of sizes and formats, perfect for any workspace. Whether you prefer a large canvas to make a statement or smaller prints to add accents throughout the room, there's something for everyone!
Bringing the Outside In
The reception area is visitors' first impression of your workplace, so why not make it count? A large, bold piece of Pacific Northwest art can immediately communicate your company's sense of creativity.
Smaller art prints can add a personal touch to individual office spaces and cubicles without overwhelming the space. Consider choosing prints that resonate with you - perhaps a calming seascape for stress-filled days, or a vibrant abstract piece to spark inspiration.
Meeting rooms and conference areas can also benefit from the addition of art.
A carefully chosen print can be a conversation starter, encouraging creative thinking and collaboration.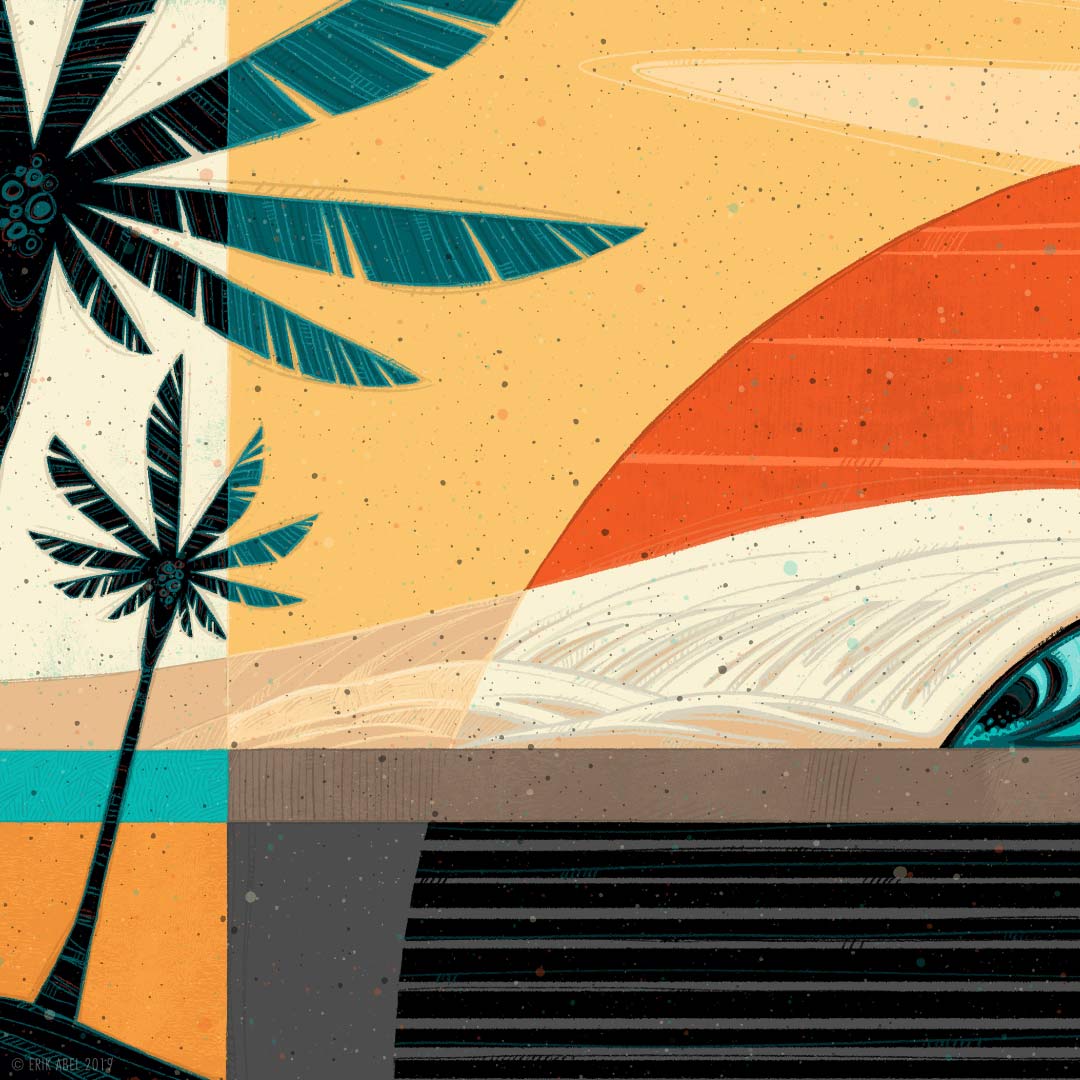 Transforming Your Workspace
Workplace decor isn't just about making things look pretty. It's about creating an environment that inspires and motivates. My art pieces, with their bold colors and organic shapes, are designed to do just that. They capture the spirit of the outdoors, bringing a sense of peace and freedom into your workspace.
Remember, art is subjective - choose pieces that inspire and speak to YOU, that make YOU feel good. After all, you'll be the one appreciating its charm every day! Take a few moments to explore my collection. See how my Pacific Northwest art can transform your workspace from ordinary to out-of-this-world.
The right art prints can do more than just decorate your walls - they can create an environment that encourages creativity, boosts morale, and makes every workday a little bit brighter. Bring a bit of the Pacific Northwest into your workspace today!